Nowadays there is a lot of test equipment designed for marine radio surveyors. The manufacturers from different pieces of the world eager to produce solutions to make a surveyor's job more efficient and easy.
Some of them made the multifunctional solution, which provides possibility to test different equipment by one device. Others went other way round, offering surveyor companies to choose devices "a la carte".
We have gathered the information about all these tools and offer it for your attention by groups.
The widest choice of devices is in a field of EPIRB testing. Here we have:
EPIRB Tester 406 Mini by Musson Marine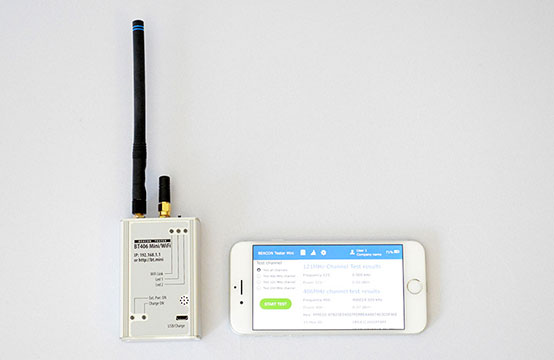 The most small and lightweight EPIRB tester in the world, you can carry it in your pocket.
It is designed to check any Cospas-Sarsat maritime EPIRB, PLB of any manufacturer.
The unique feature is that it is enabled by user's mobile device connected to the tester via Wi-Fi (no internet connection needed).
The software is very user friendly and intuitive to use. All results are automatically viewed on smartphone (tablet / laptop or else) of the user and report is created automatically on the fly, can be easily saved and printed.
ARG Tester by Sartech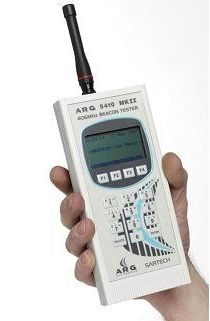 Checks the correct operation of EPIRB, ELT and PLB distress beacons COSPAS/SARSAT.
Messages are time-tagged and stored, and can be viewed on the internal LCD display.
Alternatively, by using the serial data output, data can be downloaded to a printer or PC.
Measures both 406MHz and 121MHz channels.
Tester comes with integral rechargeable battery.
Tron Unidec by Jotron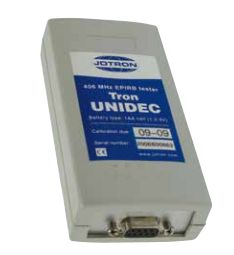 The Tron UNIDEC is a decoding unit for COSPAS –SARSAT 406 MHz Beacons and other beacons.
Provides measurement of Cospas-Sarsat channel on frequency 406MHz, but doesn't test homing channel 121MHz.
To provide tests device needs connection to a computer.
The Tron UNIDEC software is tested to run under Windows 2000, Windows XP, Windows Vista and Windows 7
BT200 Series Beacon Tester by WST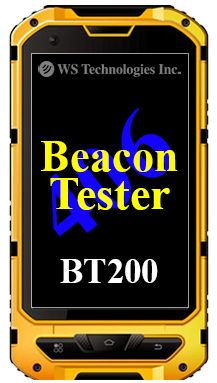 New solution going to be offered for sales in autumn 2017.
Main features: Palm sized tester. Supports all EPIRB, PLB, and possibility to check ELT and EPIRB-AIS can be added optionally. No attenuator required. Vast internal memory to keep measurement results.
Customer may choose among three casing colors.
Futronic Tester by Danphone
Tester is done as multifunctional and all-in-one solution and so rather heavy and big-sized device.
The Futronic MKII comes with free PC software, which allows you to view test results and save them to a PC, generate complete finished EPIRP test reports, personalize test box settings and upgrade the test box with new features.
EPIRB Tester 406 02 by Musson Marine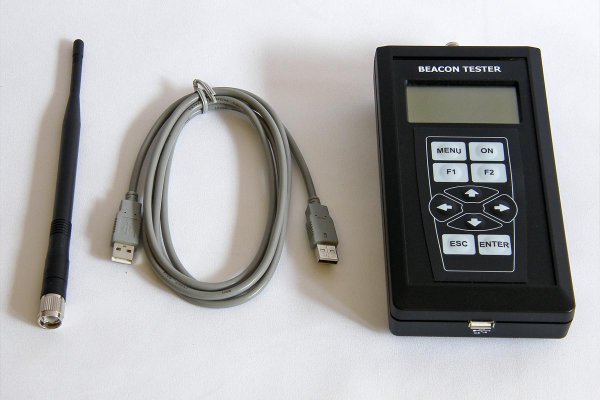 Tester can check all types of C/S beacons, any C/S PLB, S-VDR capsules and Ship Security Alert Systems. This EPIRB Tester checks both channels – 406MHz and 121MHz.
All 406MHz COSPAS-SARSAT protocols will be decoded;
Reception the signal within the range of 406.020…406.040MHz frequencies;
Easy and quick audio-control of the sweep signal presence on 121.5MHz frequency;
Easy connection to PC, laptop, notebook to process the stored data;
Complies with IMO Circ.1039/1040;
You can also find a range of devices for AIS testing:
AIS Tester type M1 by Musson Marine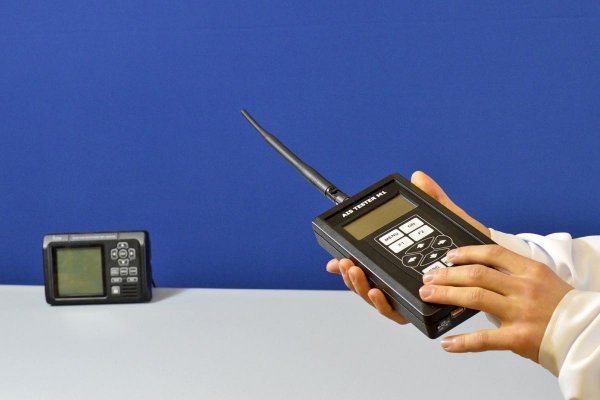 Device provides qualified testing of the Class A and Class B AIS mobile stations and AIS-SARTs.
The equipment represents the results of testing immediately on its LCD screen, stores them in memory and then the reports can be transmitted on PC or laptop and printed.
AIS Tester is user-friendly and easy to use test device.
All tests are done automatically, operator only needs to save them and connecting tester to a PC, edit (if necessary) and print the report.
Futronic by Danphone in GMDSS-AIS version
Tester is done as multifunctional and all-in-one solution and so rather heavy and big-sized device.
Provides measurements of AIS stations Class A and B. The procedure of testing requires frequent controlling manipulations of an operator.
BT200 Series Beacon Tester optionally offers AIS channel B testing for AIS-EPIRBs
See the description above.
The device is going to be produced, so the procedure of testing is unknown, but declared to be easy and user-friendly. Please notice, this device is not fully for AIS testing, only AIS-EPIRBs.
Test equipment ready to check VHF/MF/HF radios and Navtex receivers are much more fewer:
Futronic Tester by Danphone
See the description above
GMDSS Tester by Musson Marine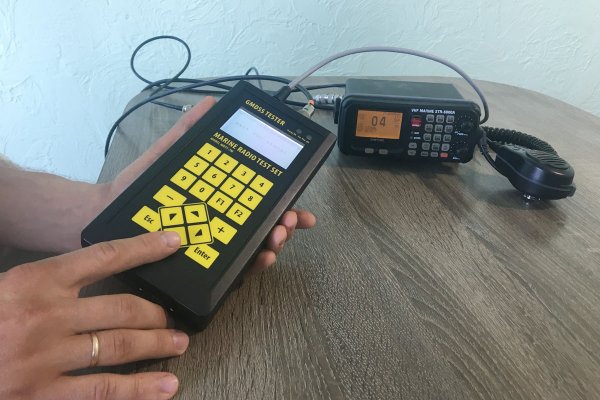 Musson Marine Ltd is going to release new GMDSS tester for VHF/MF/HF radios and Navtex receivers.
The main features are:
Compact dimensions. The smallest VHF/MF/HF radios and Navtex Tester ever;
Large range of GMDSS radio equipment supported;
Simple operation, large LCD;
Measured results saving;
Simple connection to PC by USB-cable for data saving and reports printing;
Software for Windows OS (7, 8, 10) for reports forming and saving;
Equipment for checking Radar SARTs:
Futronic Tester being in GMDSS-AIS-SART model
See the description above
SART Tester by Musson Marine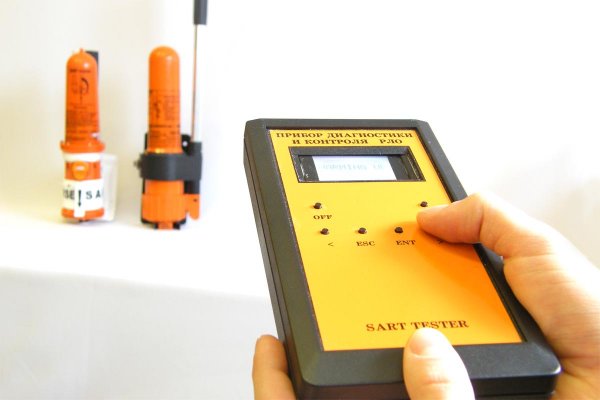 Musson Marine Ltd is going to present new SART Tester this year.
The old version still available is provides accurate, independent validation of the operation of any Radar-SART and checks its performance under IMO Resolution A.802(19).
The SART Tester is portable and easy in use.
It is far more effective and reliable than the primitive self-test function offered by any SART.
The test results shown on LCD display or printed make easy the further analysis of the SART efficiency.