Submit a Support Request
If you have an enquiry regarding the service maintenance needed to your Tester, please use the contact form below. Required fields are marked with
We are here to help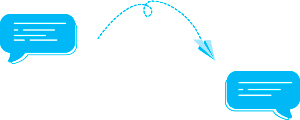 Technical Support for Customers
Our dedicated technical support team is here to help when you have any issues or technical inquiry while using the GMDSS Testers or if you have any technical questions prior to purchase a Tester.
Contacts
Tester's data
Failure Description
Working hours
We process your requests from 9:00 am till 5:00pm GMT+3, Monday-Friday.
Place your request anytime, we will reply you within the working hours.
If your request is urgent or time sensitive, we recommend you mention it in the details of the request form.
Cost
This Help Desk is free for all our customers. If any services are required, such as repair, calibration or upgrade, we will notify you of the cost prior to providing the service.
how can I speed up the process?
Remember the key for fast solving your tech request is details. The more, the better!
Please fill in all the relevant fields in the request form and include as many secondary details as possible to ensure our technical support agent can investigate the issue effectively, and help you with a quick resolution.