Downloads
Here you can download user manuals, test report examples, software, drivers or find video manuals for all our testers.
Some files requires formal registration. Please click
here to login
.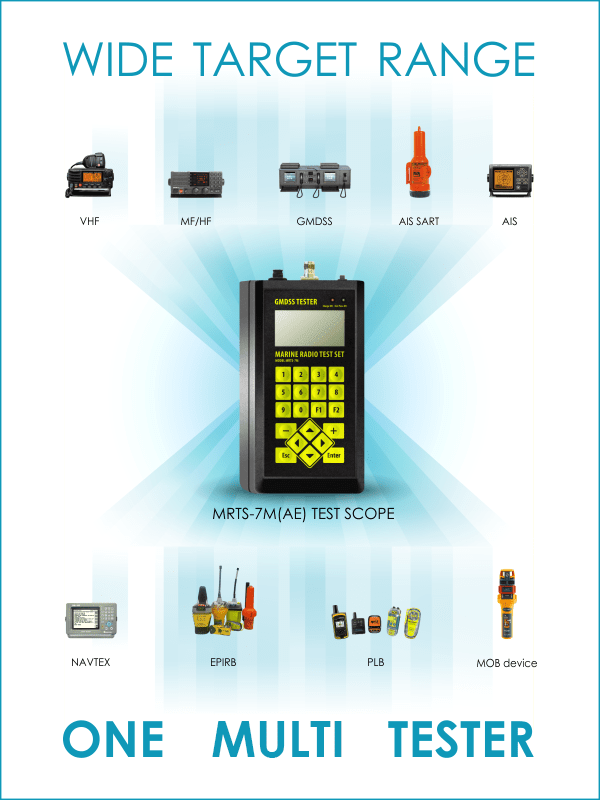 The International Maritime trade fair SMM that took place in September 2018 in the city of Hamburg, Germany, became the great event not only for the maritime industry on the whole but for the Aeromarine SRT Company in particular. We got an opportunity to present our new product, namely All-In-One GMDSS Tester MRTS-7M.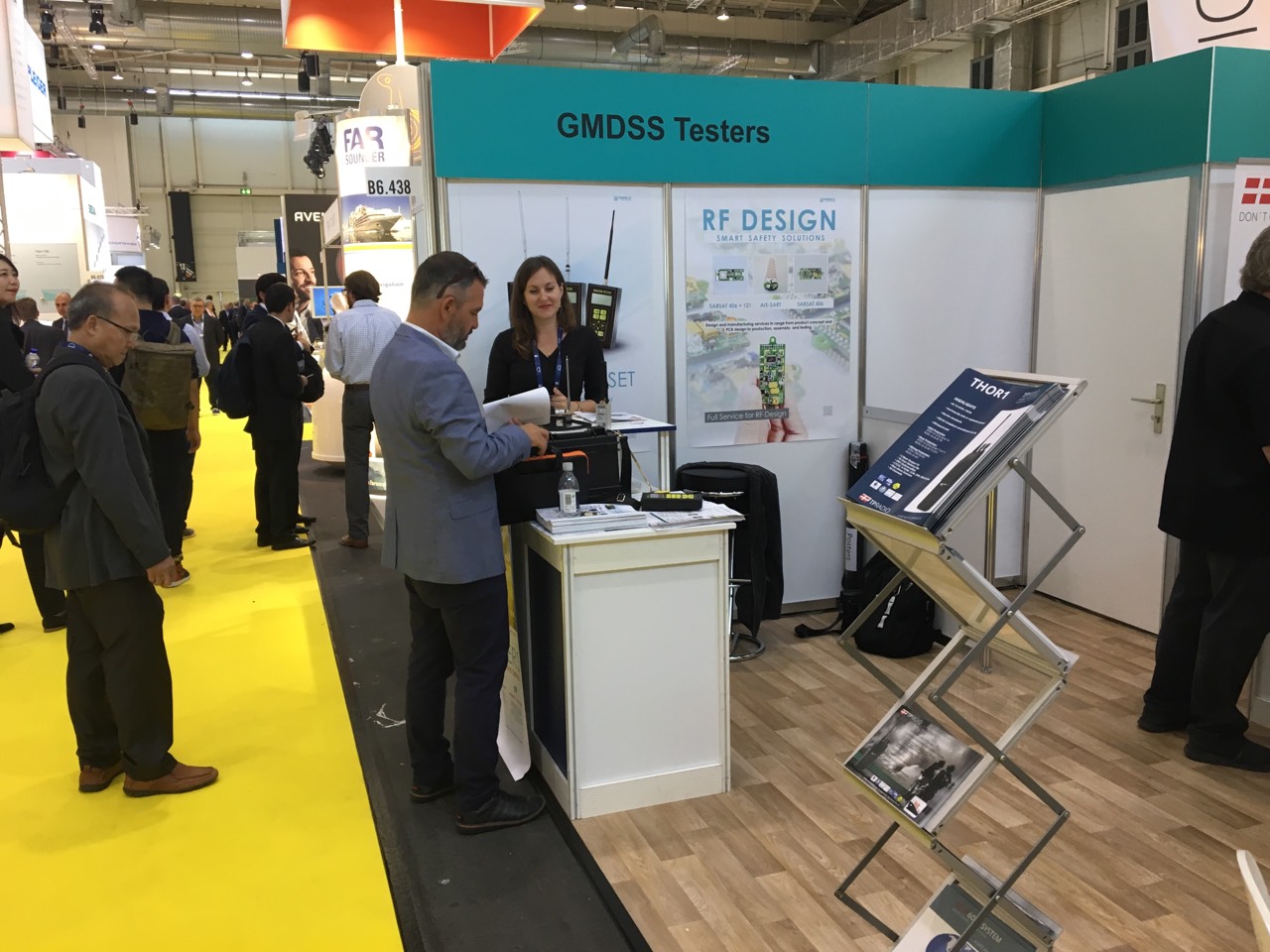 We were pleased that our equipment was highly appreciated by professional maritime surveyors. We tried to create a device that would make an inspector's work as comfortable as possible. This tester is not only small and light but also it is equipped with intuitive interface and user-friendly software.
The engineers of the Aeromarine SRT supplied our testers with automatic mode for testing, previewed the modern software compatible to all the versions of Windows, iOS and Linux. It allows automatic generation of IMO-like reports for all the range of tested equipment. Thus it can relieve the paper work significantly.
Nowadays there is a lot of test equipment designed for marine radio surveyors. The manufacturers from different pieces of the world eager to produce solutions to make a surveyor's job more efficient and easy.
Some of them made as multifunctional solution, which provides possibility to test different equipment by one device. Others went other way round, offering surveyor companies to choose devices "a la carte".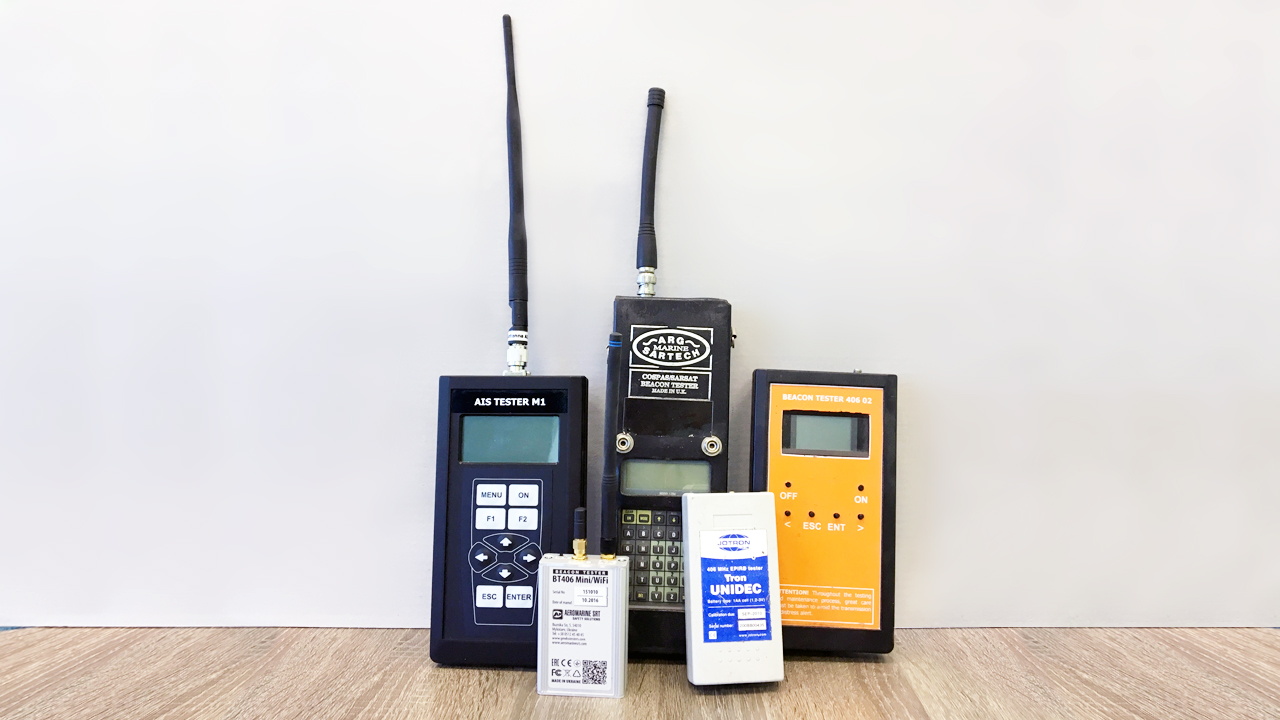 We have gathered the information about all these tools and offer it for your attention by groups.
This video illustrates the procedure of inspection of an emergency positioning indicating radio beacon (EPIRB) operating via COSPAS-SARSAT system by means of two different Testers : ARG Tester manufactured by Sartech and BEACON Tester Mini (or simply BT Mini) manufactured by Musson Marine. We suppose it would be interesting from the point of comparing different approaches to the procedure of testing offered by different manufacturers.
The task is to measure the frequency, power level and decode Cospas-Sarsat message content. All procedure should be carried out in accordance with IMO Circular 1040.