Video manuals
Here you can find training videos epxplaining the purpose and operation of the testers. It helps to start usage easy and fast.

AIS Tester is professional equipment for surveyors to provide mandatory annual testing of the Class A and Class B AIS mobile stations and AIS-SARTs in accordance with requirements of IMO and SOLAS. Complies with with IMO circular letter "Guidelines on annual testing of the AIS unit MSC.1/Circ.1252".
>>
BEACON TESTER enables professional checking of all types of maritime emergency radio beacons that operate in COSPAS-SARSAT system like EPIRBs, PLB. Provides mandatory annual EPIRB testing in accordance with IMO Circular MSC.1/Circ.1039, 1040.
>>
EPIRB Tester Mini w/ W-Fi is the fourth generation Beacon Tester appointed to check the maritime distress beacons (EPIRBs, PLBs) operating via COSPAS-SARSAT system. This device is really lightweight and is capable to operate via Wi-Fi with any smartphone, tablet or laptop. Its operation complies with SOLAS regulation, IMO 1039 and 1040 Circulars.
>>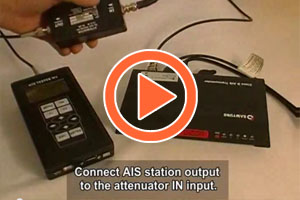 BEACON Tester Mini w/ Wi-Fi
BEACON Tester Mini w/ W-Fi is the newest elaborated device appointed to check the maritime distress beacons (EPIRBs, PLBs) operating via COSPAS-SARSAT system. The outstanding features of device are a really light weight and a possibility to operate via Wi-Fi connection with any smart phone, tablet, PC or laptop.
GMDSS Multi Tester MRTS-7M is the first hand-held Multi Tester enabling the testing of all GMDSS equipment: AIS Stations, EPIRBs, VHF and MF/HF Radios with DSC, AIS-SART and NAVTEX. The cutting-edge software is compatible with all operation systems. Automatic generation of test reports for all the range of tested equipment. And all reports are in IMO-required format. Less paper work, more surveys!
>>
The SART Tester is designed to provide accurate, independent validation of the operation of any Radar-SART in accordance with the requirements of IMO Resolution A.802(19) and SOLAS - 74/88. Measure signal level and duration, count the number of sweeps and calculate the Distance from SART across radial line on the radar screen, verifies the signal in frequency range of 9140…9560 MHz.
>>
The SART Tester provides precise, complete verification of the operation of any Search and Rescue Transponder in accordance with the requirements of IMO Resolution A.802(19). It is professional and user-friendly device for radio surveyors, inspectors, classification societies and administrative authorities.
>>
The MF/HF/VHF/DSC/NAVTEX Marine Radio Test System MRTS-7 is intended to provide accurate, independent validation of the operation of GMDSS-radios in accordance with the requirements under IMO A.948(23) resolution.
>>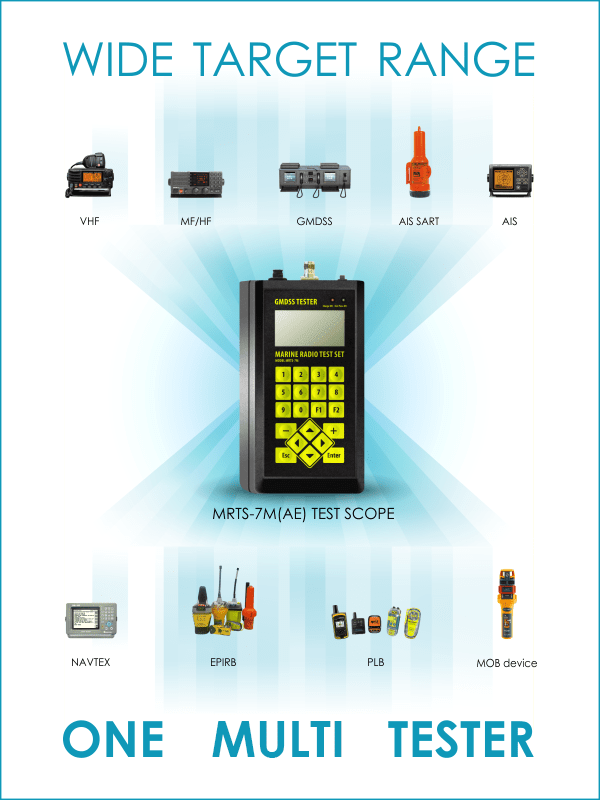 The search and rescue radar transponder (SART) is an important part of the GMDSS intended for locating ship or survival craft at sea when it is in distress.
SART is a small, battery powered, omni-directional radar receiver and transmitter, it can be detected by ship or aircraft radars operating in the frequency band 9.2-9.5 GHz. On receiving a signal from the radar, the device transmits a series of response signals. These signals will be seen on radar screen as a line of 12 dots extending approximately 8 nautical miles away from the SART's position along its line of bearing. This unique radar signal is easily recognised and allows the rescue vessel or aircraft to locate the survival craft.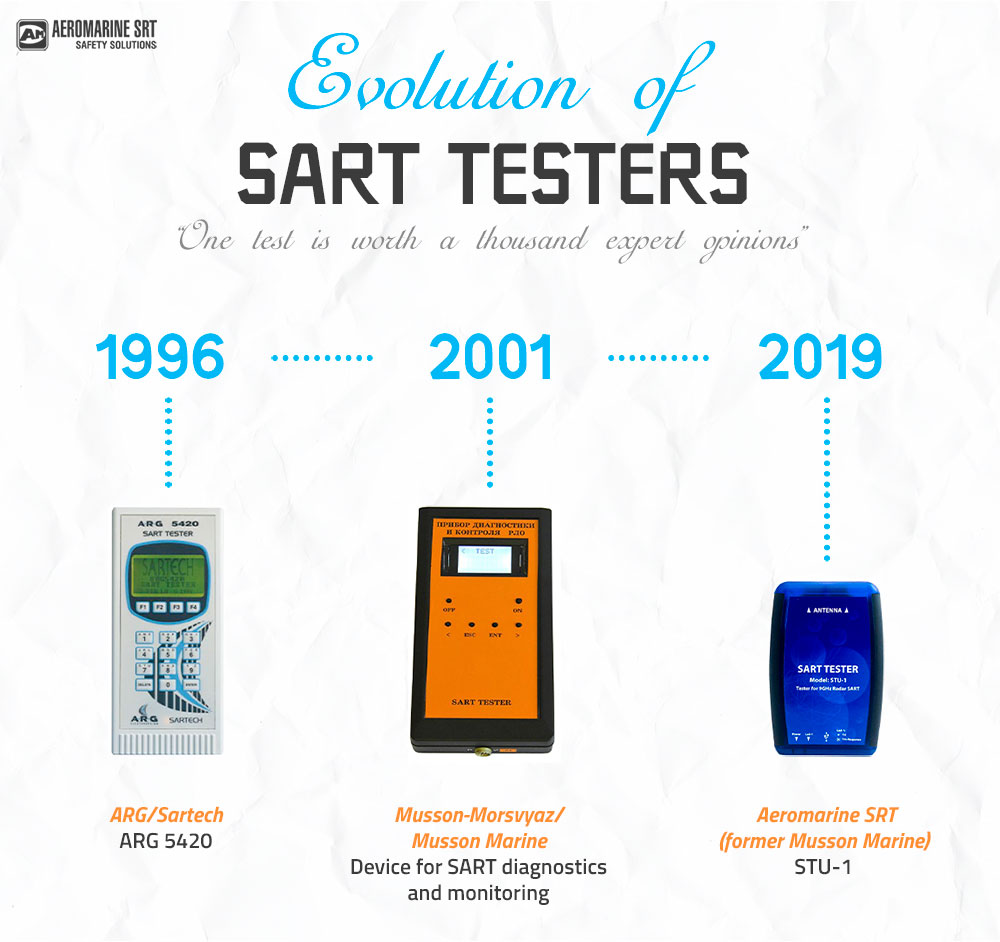 The carriage of the SART on board ships is mandatory, according to IMO requirements. IMO also requires that SART, as a part of the GMDSS, be regularly tested. If the radio survey reveals a malfunction, the vessel may be detained at port.
An essential maritime safety tool Automatic Identification System (AIS) serves for exchange of real-time safety and navigation information between AIS equipped vessels within VHF range of each other. This information might be helpful for avoiding hazardous situations at the sea.
AIS transmits a bunch of static, voyage-related and dynamic data which should be encoded properly. It is essential for the accuracy of the information it exchanges.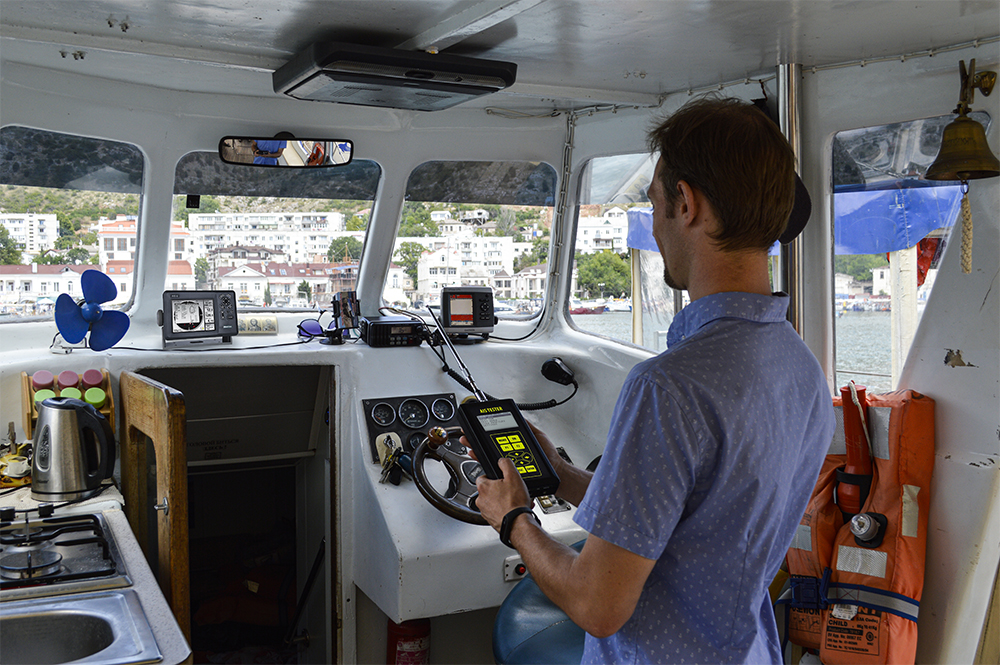 An incorrect or even inconsiderate operation of safety equipment may lead to the accidents like what happened on Mississippi River near New Orleans in January, 2020
The MF/HF/VHF radio stations with DSC (Digital Selective Calling) are an essential component of modern communication systems operating within the GMDSS.
DSC is used for initial calling of ship and shore stations for the purpose of further communication by radiotelephone or radiotelex. This system involves the transmission of short formalized messages, represented in encoded form using binary characters in the MF, HF and VHF bands.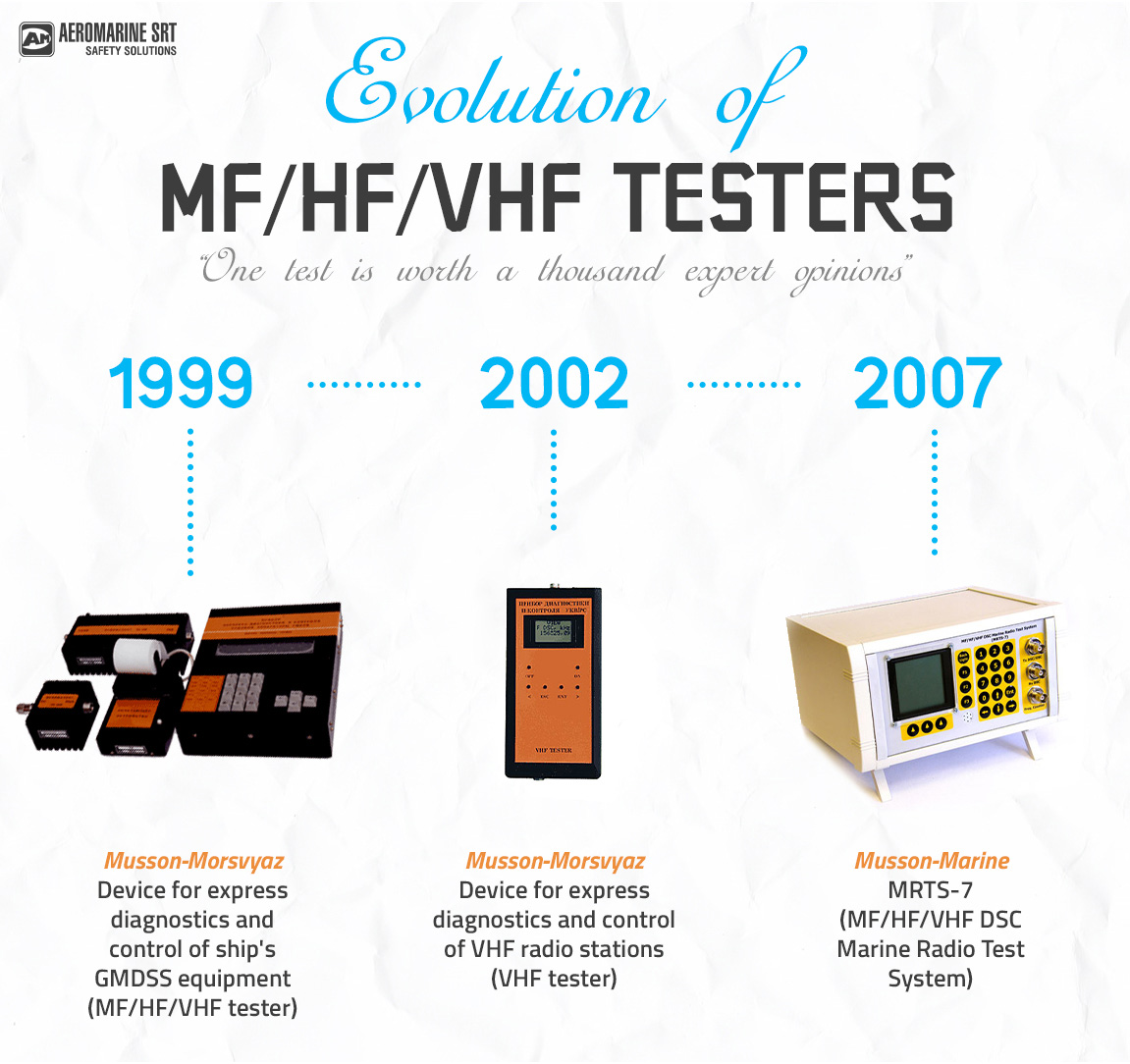 The International Maritime Organization (IMO) requires all GMDSS equipment be regularly tested and maintained. Therefore, the inspection of the MF/HF/VHF radio stations is mandatory.
Each type of such equipment must meet the requirements of SOLAS, as well as the relevant technical demands and standards. They are developed by recognized international organizations such as IMO, ITU-R.