Remote surveys are not a new form of service maintenance; they have been used for some years already. Lots of companies turn to digitalization of their work and widen the range of services they provide.
But today in maritime sphere the demand for this form of survey is bigger than ever due to coronavirus outbreak. The maritime registers faced the necessity to find solutions for the clients who need surveys and inspections right now.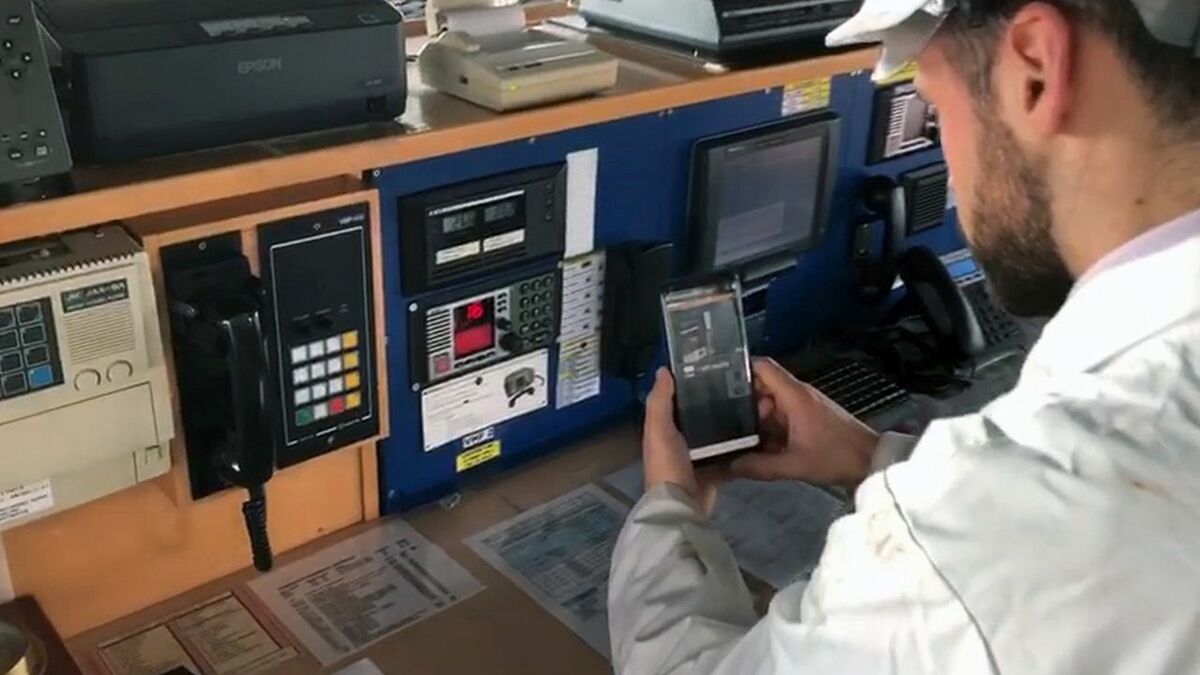 What the ship owners can get now?
In light of such situation, some registers grant extension of the certificate validity. For example, Russian Maritime Register (RS) extends the validity of its certificates for 3 months extra.
Japanese Register Class NK allows to carry out the remote surveys or even to postpone them, if approved by the flag state authorities.
The U.S. Coast Guard gives additional time to install the ballast water treatment systems (BWTS) for the vessels impacted by the pandemic. Thus, the vessels with BWTS compliance dates before April 1, 2021 will have an extra 12 months to comply.
Yet, offering the remote surveys can be considered as a real solution of the problem of inability to provide the usual inspection.
Surely, the remote surveys need proper technical equipment to enable performing inspections without surveyor's presence.
For qualitative inspections the modern technologies are used: real-time video communication tools, applications for smartphones and even drones and robotics.
The team of remote surveyors provide support to vessels anywhere in the world with documentation, images, video (streaming or recordings), and input provided by the customer and crew onboard.
For example, Korean Register (KR) has released upgraded suite of online services. They include facilities for fleet management, for operating the inspection and approval of equipment and also for electronic drawing approval.
In addition, the website has added a new function to facilitate ship management by linking the ship's location and inspection details.
During the remote survey, the client can either operate or watch.
Some remote surveys assume the client's involvement. The customer is instructed how to proceed in a case, if he has all that is needed for this procedure.
The other method is when the technical expert live-stream the inspection to relevant parties of the client's company. The concerned parties can observe the procedure; they also can interact during it. The results of the inspection are documented via visual recording, and then they are sent to LR for review and analysis.
Let's observe the offers from the different maritime registers.
DNV GL (Denmark) first performed remote surveys in October of 2018, and in a year one fourth of all surveys was made remotely. The clients quickly appreciated the flexibility and efficiency of this kind of service. One can request for remote surveys at any time, staying independent of port calls, location and time zone.
In the current situation these benefits are supplemented by the following ones: the independence of travel bans or quarantines and reducing the travel costs to a minimum. In the end the survey, the renewed electronic certificates are issued immediately.
Not so long ago ABS (American bureau of shipping, USA) offered the following survey service: Concurrent Load Line, Minor Damage Survey, Boiler Three-Month Extension, Condition of Class and Statutory Condition, Tail Shaft Survey Three-Month Extension, Continuous Machinery Items and Underwater Examination Survey.
Currently it expands its remote offering to include Drydocking Extensions and Radio Renewals and further plans to offer additional remote services.
ABS also extended its remote survey and audit services to existing equipment manufacturing and external specialist clients enrolled in ABS programs in the U.S., South America and Europe.
ABS is making it easier for vessel owners and equipment manufacturers to leverage digital applications by offering even more remote surveys and audit options.
In early February BV (Bureau Veritas, France) performed an engine test conducted jointly between Paris and a facility in China with multiple stakeholders witnessing the test process. A BV machinery expert located in Paris, the BV network office in Germany and an equipment maker in Europe were able to witness testing in a facility in China where BV surveyors were present.
BV believes that remote service will become a part of everyday life. Surely, it won't replace the surveyors but enables to make quick decisions between teams.
RINA, Italy, began testing remote inspections as part of the society's broader digitalization initiative in May 2019. It included surveys, electronic certificates, online monitoring tools, electronic logbooks, virtual reality training and general remote inspection techniques.
In addition to remote inspections techniques such as drones, ROVs, etc., RINA provides a sophisticated portable headset with camera complete with head-up display and a new smartphone app. The app is very convenient; the surveyor can take control of the phone to inspect the vessel with an appointed crew member on board. The App can also be used by a surveyor attending a ship to get technical support from other RINA specialists ashore.
Remote surveys let customers continue their habitual operation and deliver without disruptions to class services, provide the flexibility with global round the clock coverage, and improved efficiency through reduced travel times and increased availability.
It should be noted that the radio equipment still can't be inspected remotely as the measurements made by the testers should be performed and it is impossible to make remotely. But technologies are developing and maybe in some years this type of remote surveys will be in use.