The Search and Rescue Radar Transponder as a part of GMDSS is a subject to annual test during radio survey. The annual testing of SART is recommended due to SOLAS regulation IV/15.8.
The purpose of an annual testing is to determine that SART is operational as defined in appropriate performance standards for Survival Craft Radar Transponders for use in Search and Rescue Operations, IMO Resolution A.802 (19).
Also Marine Orders require that a radar transponder must be inspected, tested and have its batteries replaced at intervals specified by its manufacturer.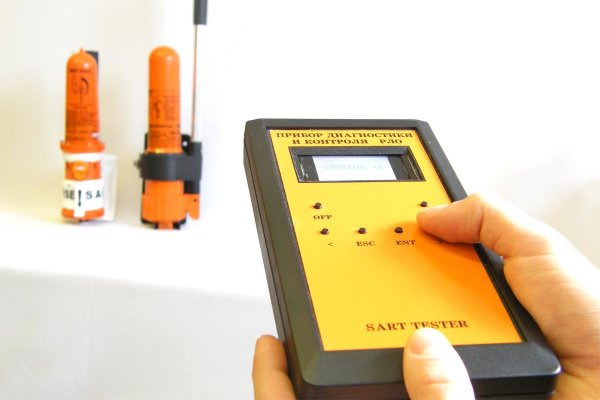 Aboard ship, each SART shall be examined at least once a month to check how secure it is its mounting and for signs of damage.
It is not necessary to test the SART aboard ship routinely.
It is recommended not performing any 'self-test' whilst at sea, and if in port, the port authority should be advised prior to activation. Some SART's "self-test" is in fact a live test, and inspection of the SART's manufacturer's manual will clarify this.
Read more >
Since 1 January 2010, AIS – Search and Rescue Transmitters can be carried in lieu of Search and Rescue Radar Transponders on vessels subject to the 1974 SOLAS Convention.
The AIS-SART is designed to transmit AIS messages that indicate the position, static and safety information of a unit in distress. An AIS-SART has an integral position source (e.g. a GPS receiver) and accordingly, AIS stations receiving the AIS-SART signal are able to display the range and bearing to the AIS-SART.
AIS-SARTs can only be detected by AIS installations. They cannot be interrogated, and transmit autonomously once activated. AIS-SARTs use the Self-organizing Time Division Multiple Access (SOTDMA) protocol in the similar way to a Class A mobile AIS station.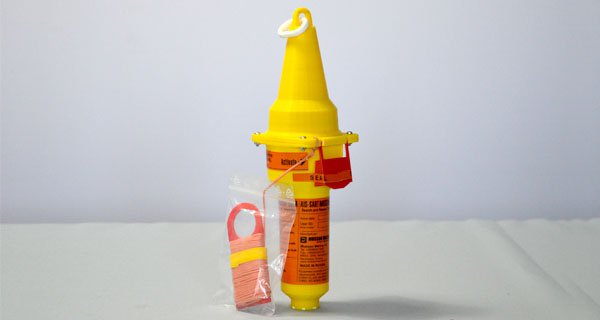 An AIS-SART is designed to be deployed in a similar way to a SART in that it is designed to operate from a survival craft at a height of 1 m above sea level. It may be fitted as an integral part of a survival craft, and can be manually activated or de-activated. Automatic activation may be provided. It is supplied with a buoyant lanyard of highly visible yellow/orange colour to secure it to the survival craft.
An AIS-SART is to be equipped with a means which is either visual or audible, or both visual and audible, to indicate correct operation locally and be provided with test facilities for all functionalities using specific test information. An indication will be provided to show that the AIS-SART has been activated, is undergoing test and has completed test. There will also be an indication of the position fixing system status when the AIS-SART is activated.
The pre-set broadcast messages of SART TEST or SART ACTIVE should be seen as text adjacent to an AIS-SART target symbol on AIS installations fitted on vessels or shore stations in VHF reception range of the unit in distress, and is to be clearly distinguished from an AIS installation (i.e. a ship, AIS AtoNs, etc). In ships fitted with an AIS MKD (Minimum Keyboard and Display), the text only will be seen, together with range and bearing.
Read more >
Search and rescue radar Transponders (SARTs) are the main means in the GMDSS for locating ships in distress or their survival craft, and their carriage on board ships is mandatory. The SART is a small, battery powered, omni–directional radar receiver and transmitter. They may also be incorporated into a float–free satellite EPIRB. The batteries fitted to a SART allow operation in the standby condition for at least 96 h, plus a further 8 h whilst being interrogated.
A SART operates in the 9 GHz (3 cm or 'X-band') radar frequency band and, on receiving a signal from a ship or aircraft radar, transmits a series of response (homing) signals. The SART can be activated manually or automatically (in some cases) so that it will thereafter respond when interrogated. The method of using and activating SARTs varies over the type available, but instructions are marked on the sides of all SARTs.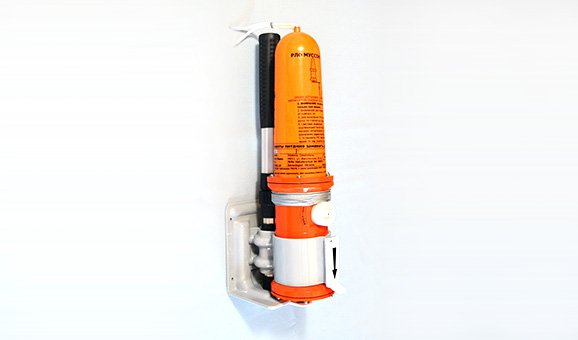 These response signals will be seen on the ship or aircraft radar screen as a line of 12 dots (0.64 n miles apart) extending approximately 8 n miles outward from the SART's position along its line of bearing. This unique radar signal is easily recognised and allows the rescue vessel or aircraft to locate the survival craft. As the SART becomes closer, another 12 dots are produced, also 0.64 n miles apart (see Section 11.1.4).
A SART will not respond to 3 GHz radar (also referred to as 10 cm or 'S-band') radar.
On activation the SART will provide a visible and/or audible indication of its correct operation. It will also provide an indication when it is being interrogated by radar signals from a searching ship or aircraft.
A SART should respond when interrogated by a shipborne X-band radar with a scanner height of 15 m within 8 n miles. A SART should also respond when interrogated by a compatible X-band radar fitted to an aircraft operating at a height of 3 000 feet at a distance of at least 30 n miles.
Read more >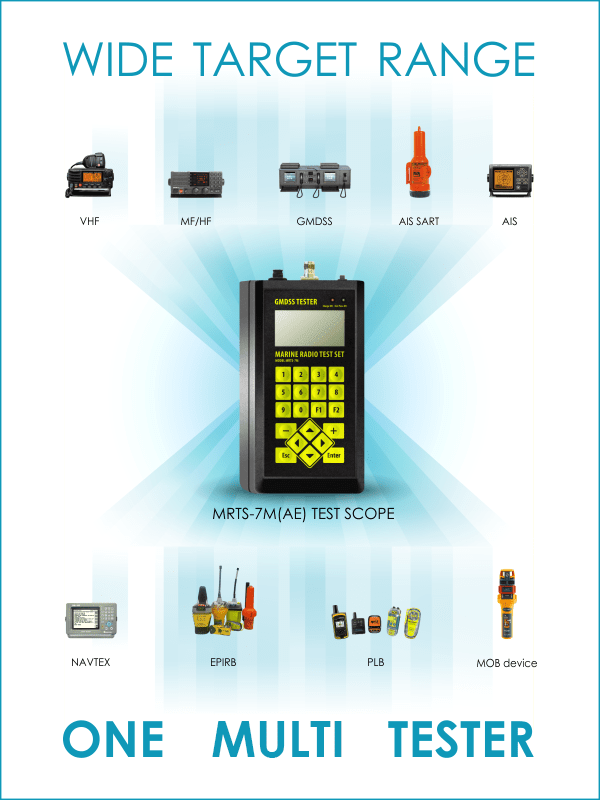 SART Tester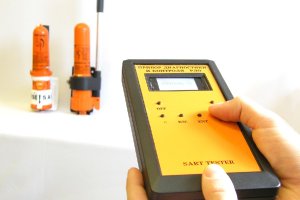 The SART Tester provides precise, complete verification of the operation of any Search and Rescue Transponder in accordance with the requirements of IMO Resolution A.802(19). It is professional and user-friendly device for radio surveyors, inspectors, classification societies and administrative authorities.