Marine communication has long history and continues developing to this day. For the last years this field have been changed and innovated greatly.
At the first stages of its evolution semaphores and flags were used, later mariners began using radio for transmitting distress signals and also Morse code was in practice.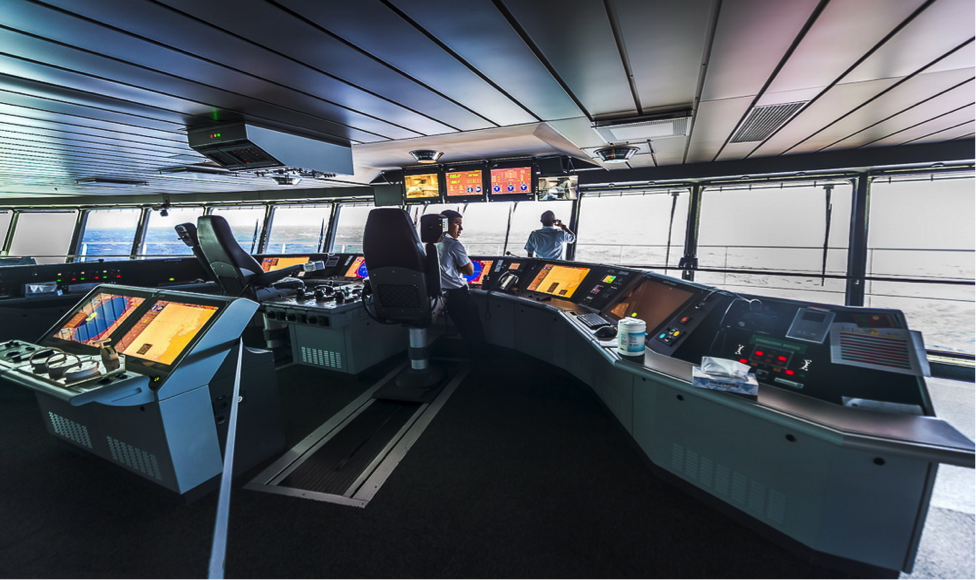 Only in the second half of twentieth century IMO brought in an automated system of ship-to-ship or ship-to-shore communication and the constant presence of marine officer wasn't necessary any more.
Such communication was held by means of on board systems through the shore stations and satellites. Thus ship-to-ship communication was carried by VHF radio, and then DSC appeared. It could provide digitally remote control commands to receive and transmit distress signals, urgent calls and current messages. Today DSC controllers can be combined with VHF radio.
Read more >
The NAVTEX system provides the automatic dissemination of local Maritime Safety Information (MSI) by Narrow Band Direct Printing (NBDP) operating in the Forward Error Correction (FEC) broadcast mode (see Section 0 for more details on FEC operation). Depending on the geographical features of its area of responsibility (in main, the length of coastline), the NAVTEX system may be chosen by Administrations as an alternative to providing such information by the Inmarsat-C EGC service.
The system provides navigational safety information, weather warnings and forecasts relevant to vessels within specified coastal areas.
Range is generally within 300 – 400 n miles.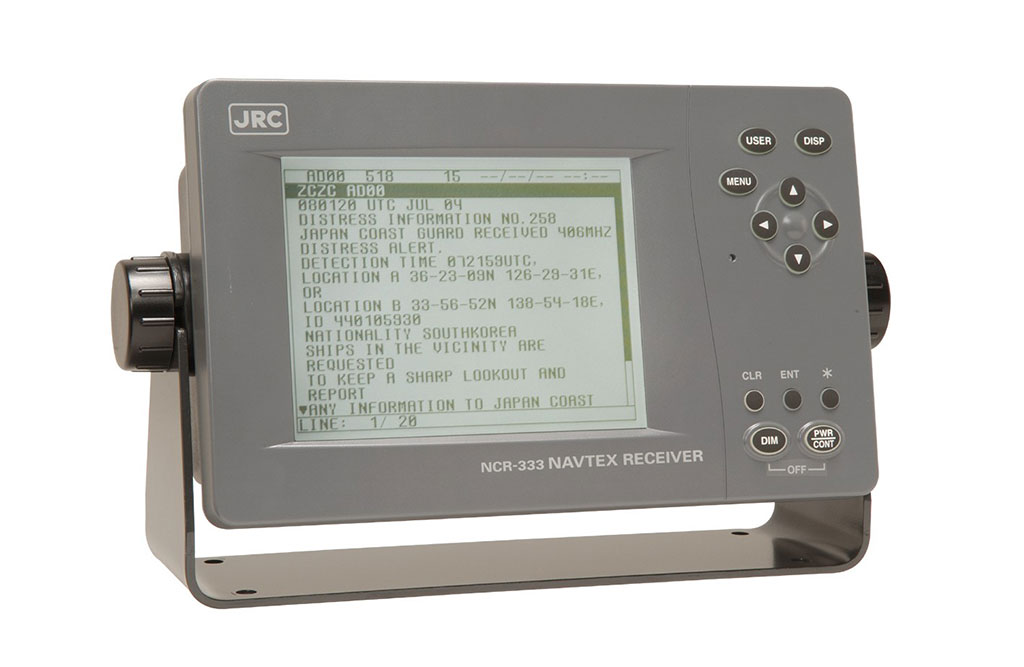 Due to its large length of coastline and the limited communications range of the NAVTEX frequencies, Australia has no plans to provide a NAVTEX service. Coastal MSI is disseminated by Inmarsat EGC. The NAVTEX system is presently used by countries in Asia, the Middle East, Europe and North America.
Broadcasts of local MSI by land stations operating in the NAVTEX service are made on the (MF) frequency of 518 kHz. A second NAVTEX (MF) frequency of 490 kHz is available for national language broadcast. The (HF) frequency of 4 209.5 kHz is also allocated for nation NAVTEX transmissions. There is also provision for transmissions on other nationally assigned frequencies for national transmissions, which also be in language other than English. Some of these are on 424 kHz (refer to ALRS for details).
To receive NAVTEX broadcasts, a ship must be equipped with a dedicated NAVTEX receiver tuned to 518 kHz. Once switched on and programmed, the receiver will provide fully automatic operation and broadcasts will not be missed even if the bridge watch keeper is busy with other duties. Messages are received in printed form on a paper roll, and on recent models, displayed electronically with local storage.
Read more >
Portable two way VHF radiotelephone equipment is used for communications between survival craft and rescue vessels. It may also be used for onboard communications on channels 15 and 17. Newer models automatically reduce the power to 1 W when these channels are selected. The equipment typically comprises a small hand-held transceiver with integral antenna.
The equipment is operated in the same fashion as any hand held (or 'walkie-talkie') type unit. Controls are provided for volume, squelch and channel operation. Transmission – reception is controlled by a 'push-to- talk' switch located on the side of the unit.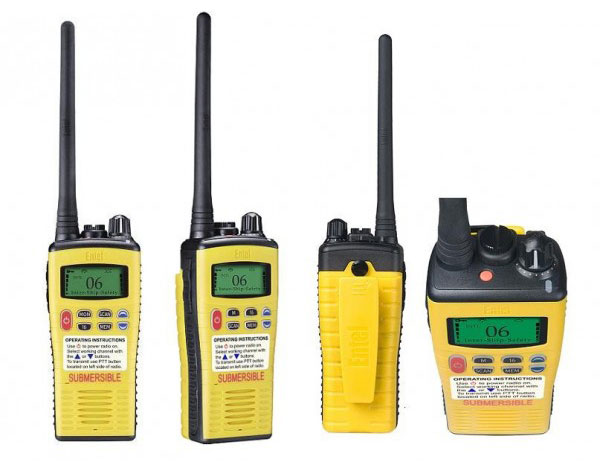 GMDSS vessels over 500 GRT are required to carry three portable survival craft VHF transceivers. Vessels of 300–500 GRT carry two. They are usually stored on or near the navigating bridge, for easy transport to survival craft. As the equipment uses re–chargeable batteries, the transceivers are stored in a 'drop in' type of battery charging cradle.
The effective radiated power should be a minimum of 0.25 W. Where the e ective radiated power exceeds 1 W, a power reduction switch to reduce the power to 1 W or less is required. When this equipment provides for on–board communications, the output power should not exceed 1 W on these frequencies.
Primary batteries should have a shelf life of at least 2 years, and if identified to be user–replaceable should be of a yellow or orange colour or marking.
Read more >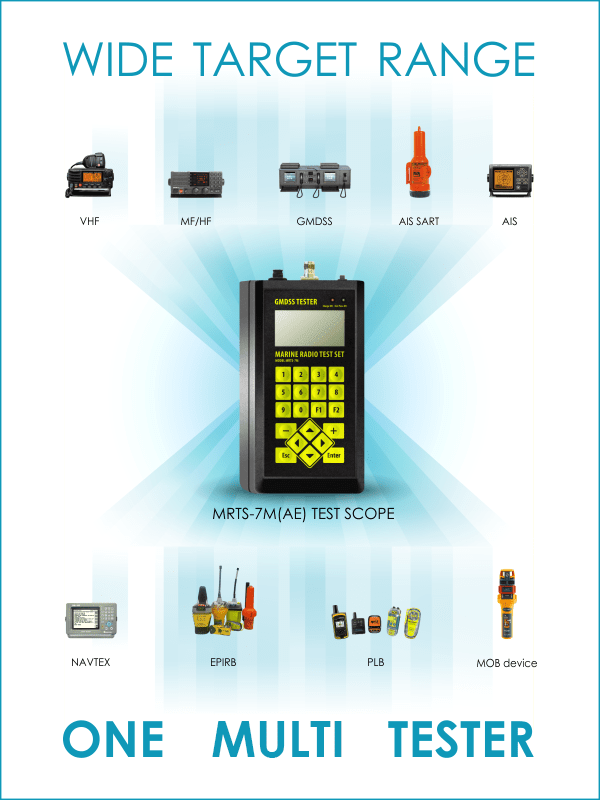 GMDSS Tester MRTS-7M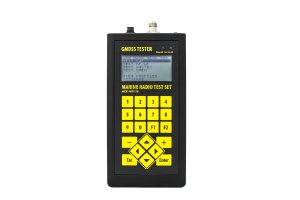 GMDSS Multi Tester MRTS-7M is the first hand-held Multi Tester enabling the testing of all GMDSS equipment: AIS Stations, EPIRBs, VHF and MF/HF Radios with DSC, AIS-SART and NAVTEX. The cutting-edge software is compatible with all operation systems. Automatic generation of test reports for all the range of tested equipment. And all reports are in IMO-required format. Less paper work, more surveys!
GMDSS Tester MRTS-7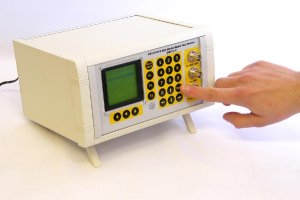 The MF/HF/VHF/DSC/NAVTEX Marine Radio Test System MRTS-7 is intended to provide accurate, independent validation of the operation of GMDSS-radios in accordance with the requirements under IMO A.948(23) resolution.